Mgr. Michaela Brejchová
Montessori instructor and advisor
Education
I have studied at University of Jan Evangelista in Ústí nad Labem, majoring in elementary school teaching (national exams in Czech, math, psychology and pedagogy). Despite my major I had been more interested in pedagogy of preschoolers. Those small kids are in my opinion "tabula rasa" – beautiful, innocent and clean souls. They are discovering all just in that age. They can be easily worked with. Generally all kids (including the older ones) amazing creatures. We often can learn so much from them.
Courses
• Montessori course certificate, Montessori company, Prague (350 hours)
• Informative course Montessori, Montessori company, Prague (30 hours)
• Montessori Therapy in Bohemia, Montessori company , Prague (16 hours)
• Music in Montessori, Montessori company, Prague (15 hours)
• Exercise in Montessori, Montessori company, Prague (15 hours)
• Basic norm of medical knowledge for pedagogy workers, Red Cross, Český Krumlov   (12 hours)
• Course of English language, English School LITE, Prague (170 hours)
• Course BOZP a PO, Prague
• Course of English language, Language School Queenstown, New Zealand

Work Experience
creative work with kids (teacher at Primary School Modřany Prague, teacher at Primary School and Kindergarten Chvalšiny in Český Krumlov, co-founder and director of Montessori Kindergarten in Prague,  teacher in Montessori Queenstown in New Zealand, teacher at Primary School EDUCAnet in Prague)
managerial and business experience (managing whole kindergarten including legislation issues - school code, organization, school educational program, diagnosis of children etc.
work in a field of socially excluded areas (creating documentary film about toluen abusers - film footage was used as a primary prevention of abusing toxic substaces at elementary school of Ústí nad Labem and South-czech area
mass media experience (host and reporter in TV Nova, TV Prima and Czech radio, editor of Novinky.cz
The way to Montessori pedagogy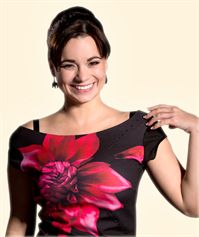 When working with kids in regular state kindergarten, I flt that I wanted to convey and offer more than just a frontal teaching. State school, in which I had worked was on very high level, however I desired something a bit different. And I found it - it was Montessori pedagogy with what I had really met at first Informative Montessori seminar in Prague.
At that time I visited several already functioning Montessori school facilities in Czech Republic and it literally consumed me. I leared that "it" works. Children were disciplined, followed the rules, tidy, calm and very happy. This experience is not transferable, it has to be lived.